Everything is still frozen! I looked in my refrigerator and found only ground beef ready for usage. Sheesh, what to make that isn't meatloaf, meat sauce, or something that hasn't been created a few times already this year. So looking at everything in the fridge, I decided to try empanadas. I haven't made them in years, literally. The problem is that I don't have the dough made, and I don't want to fry. So I went the lazy route and used ready made pie crust. (recipe after the break)
Empanadas (Makes 4)
1lb ground beef
1/2 onion finely chopped
4 cloves garlic, minced
2 Tbs tomato paste
1 c shredded Monterey Jack Cheese
3 Tbs cilantro, chopped
salt and pepper
1 pkg ready made pie crusts
Preheat oven to 450 and line a jelly roll pan with parchment or a Silpat. Heat a medium pan on med-high heat, and cook beef and onions until beef is no longer pink, about 5 min. Add garlic, and tomato paste, mix well and cook for 1 min. Remove pan from heat, add cilantro, and cheese, season with salt and pepper to taste.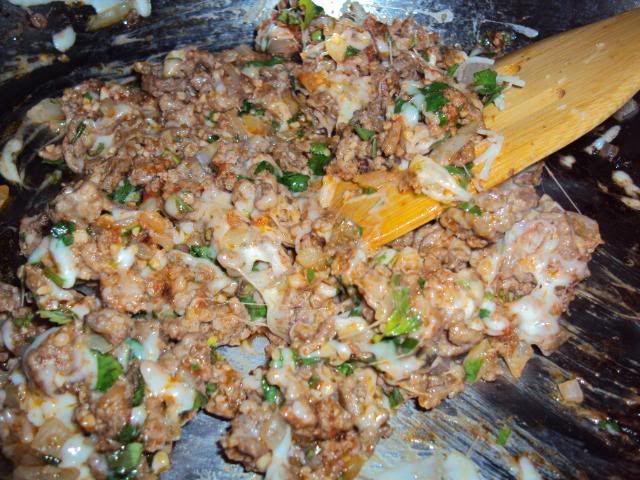 Roll out the pie crusts and cut in half. Spoon 1/4 of meat mixture in each crust half. Wet the edges, fold crust over and pinch to seal all the edges. Using a fork poke holes for steam escape. Bake for 15-20 min.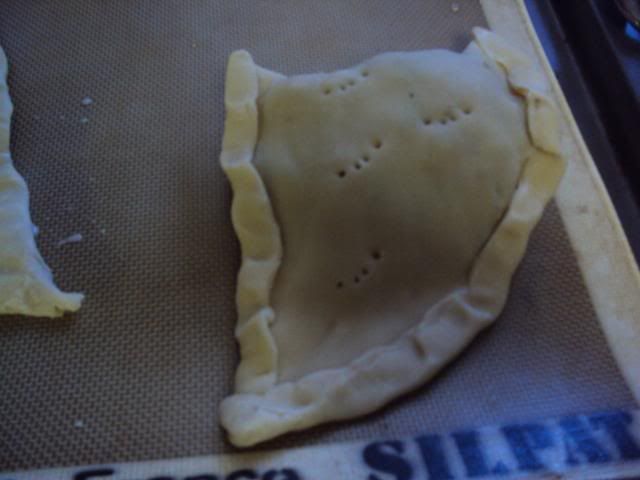 And that's all folks. I know empanadas are a classic Spanish hand held meat pie, I've butchered it, as they are fried too, but heck, I'm not a fan of frying. As for how it went over with the family, they enjoyed it.