I'm at a loss for dinner ideas. Instead, I spent my afternoon making Buttermilk dinner rolls.
Rulhman's recipe is
here
.
So the family will have chicken soup for dinner at least the rolls will go in hand.
His recipe and my results after the break.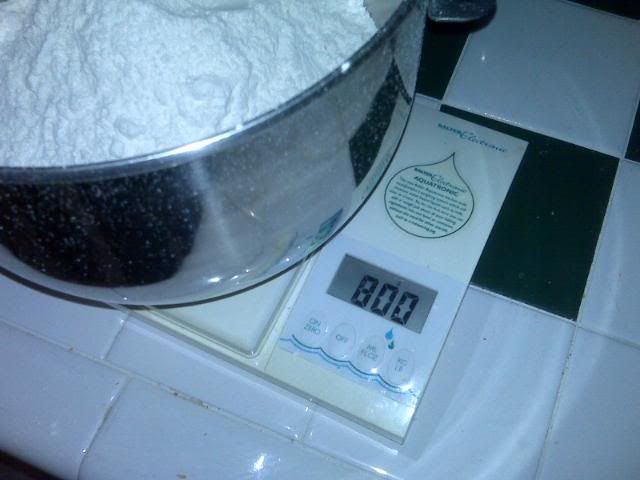 Yes I weighed the flour!
I didn't have help with the camera so I wasn't able to take shots of the forming of the rolls. (Hey, all I had was my blackberry, and I still haven't gotten the maple syrup out of the usb outlet.) I found when I formed the rolls, I referred back to copy of The New Best Recipe Cookbook, from Cook's Illustrated. I used the same technique in making their Parkerhouse Rolls. Take the ball of dough, place on counter, place cupped hand over ball and roll around in circles until it forms a tight ball.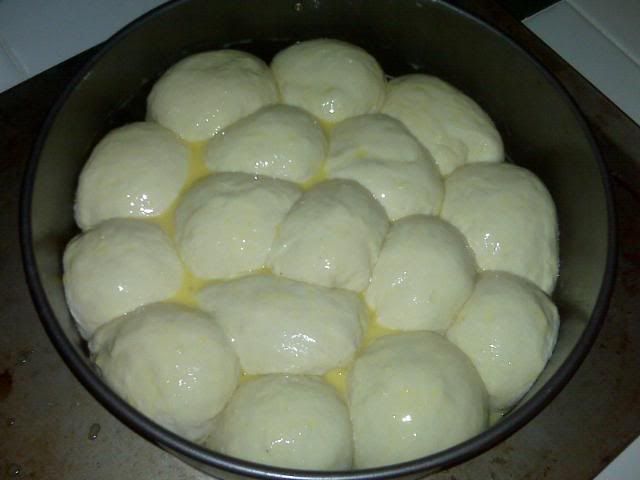 After the two hour rise and shape, ready to go into the oven.
I really don't like springform pans, but they do make it easier.
needs honey!