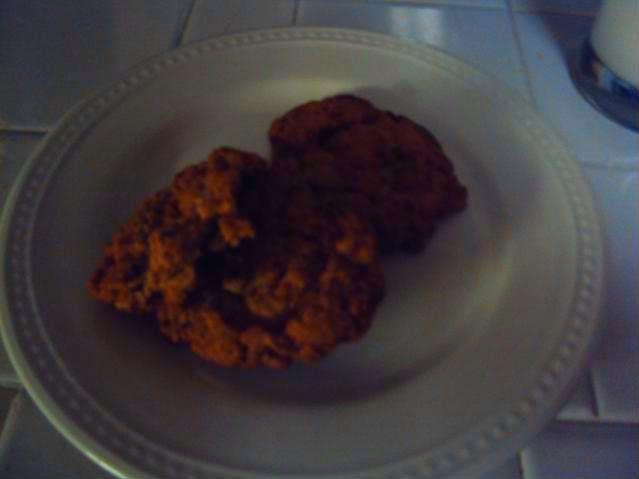 Amateur Gourmet
posted about Momofuku Milk Bar's Compost Cookie. Seems the recipe was posted on the Regis and Kelly site. Wohoo! I have yet to run across a terrible recipe from David Chang and his crew of insanely genius chefs. The first time I made one of his recipes was Thanksgiving 2008. My SIL brought the recipe for his roasted brussel sprouts with Japanese marinade. I now love brussel sprouts and in fact will only roast them or cabbage now.
Lately my son has been asking for cookies and well I get lazy, and I worry that he will eat 6 dozen cookies in one day. Hey, it's happened between my son and husband depending on which cookie is made. I like to make a batch, scoop and freeze, so we can maintain some semblance of portion control when it comes to sweets. The same goes for cookies I like too.
Now this cookie is insane. A chocolate chip cookie with pretzels and POTATO CHIPS! I told Bella and she thought that was insane. It is insane, but I can't imagine life without it. I did skip the potato chips, but used pretzels, mini chocolate chips, and crushed heath toffee bars. This cookie requires a Kitchenaid. The mixing time is quite long.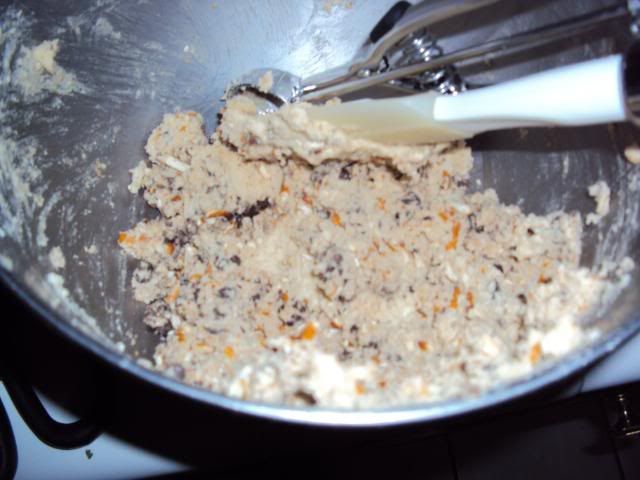 Because of the long mixing time, the dough is really light. I don't make big cookies. I like little ones, you get to eat more for the same amount of calories. I use a 1oz cookie scoop and froze most of the cookies. So I froze the cookies instead of putting them in the fridge for 30 min. It worked just fine. These cookies are out of this world! Next time I make them I'm putting more stuff in them. These cover just about every craving a girl may have.