Holy smokes it's hot out there! Atlanta has been in the 90s with humidity and heat index making everyone feel like it's 110* in the shade.
One of the pleasures I enjoy during the warm months is iced tea. We drink iced tea by the gallon daily. I also brew my own tea. Now, I appreciate sweet tea, I really do, but the tea that is consumed out here, will make you a diabetic. Also I'm a tea snob. Hey, I can't help it, my ancestors figured out tea was a beverage.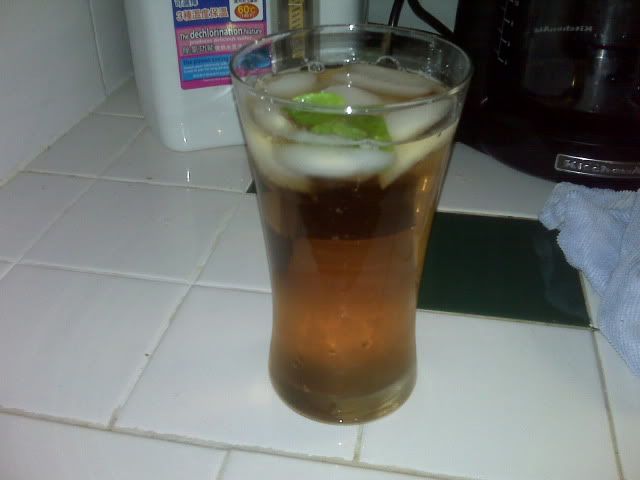 Making tea in my house is a simple thing. I have a hot water pot that always has water at the right temperature.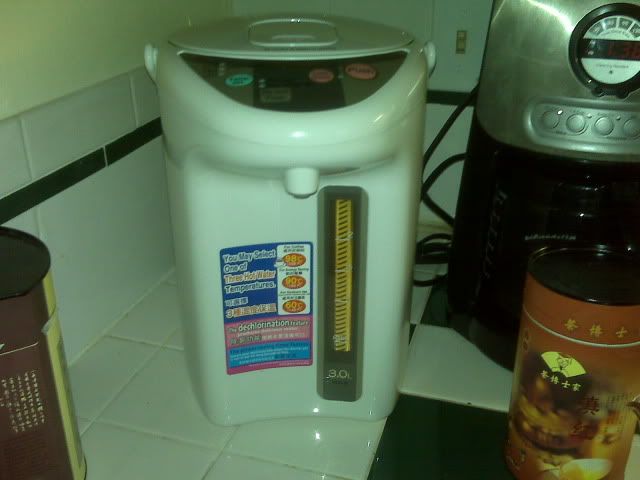 Using either a big tea ball, or those fantastic Japanese tea bags,
steep in 4 cups of hot water for 5 min, then pour into a gallon container with 3/4 - 1 c of sugar, (if you have time make a big jar of simple syrup and keep that in the fridge- 1c water : 1c sugar, boil to combine and let cool, before putting on the lid) Stir well to combine, then add a combination of 3 parts cold water to 1 part ice. Stir well again and store for up to 4 days. I use Lychee flavored black tea, with a handful of crushed mint leaves, or loose leaf Earl Grey.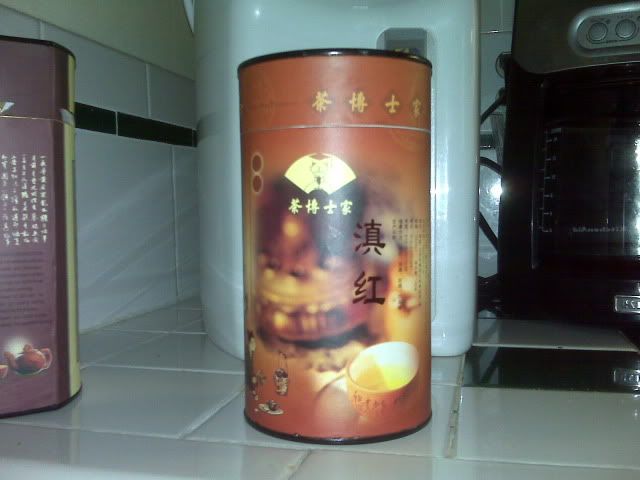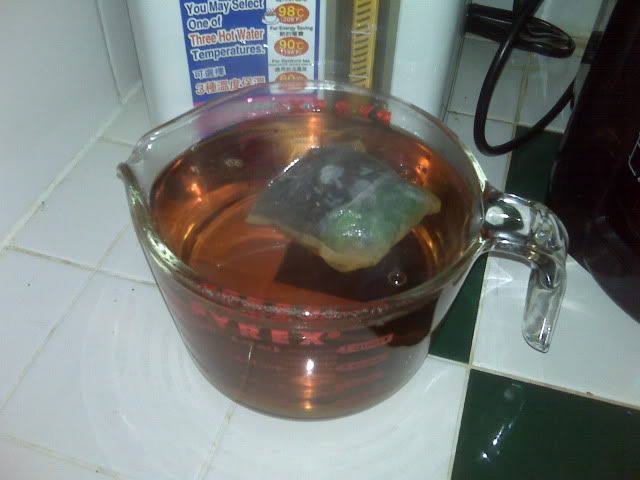 Another cool treat is Thai tea. I'm not certain what the ingredients are in Thai tea.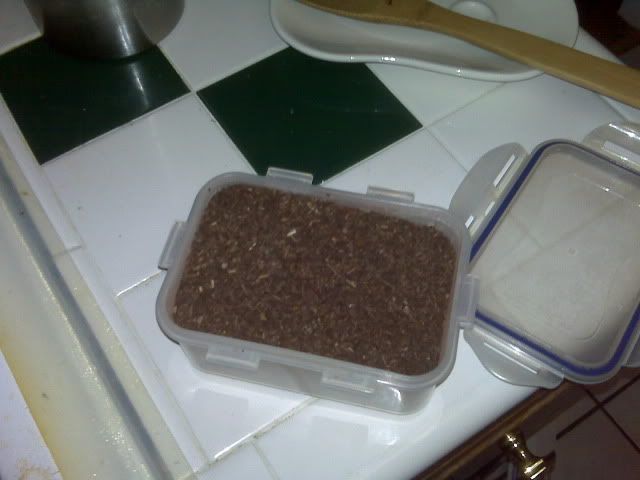 The tea has been roasted and flavored with several flavoring agents and also colored.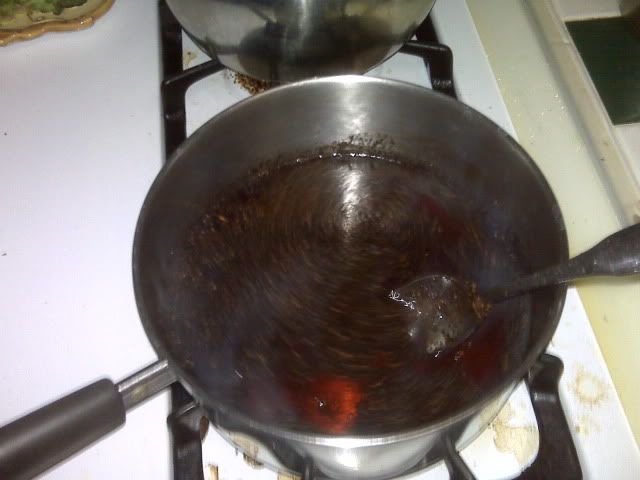 To brew Thai tea, bring to boil 2 cups of water, then add 2 tsp Thai tea leaves, and 1/2 cup sugar, reduce heat to a simmer and stir until sugar has dissolved.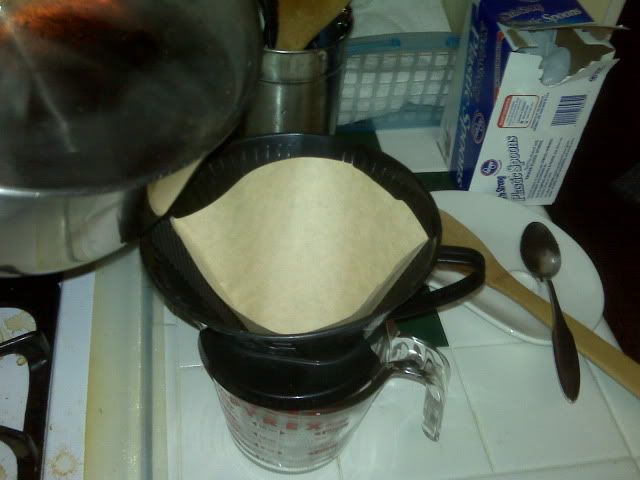 Using a coffee filter, strain out the leaves.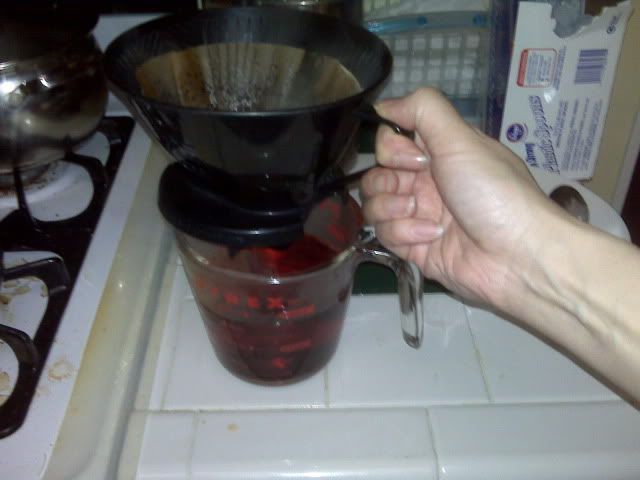 Pour into a glass jar and let cool before sealing and placing in fridge.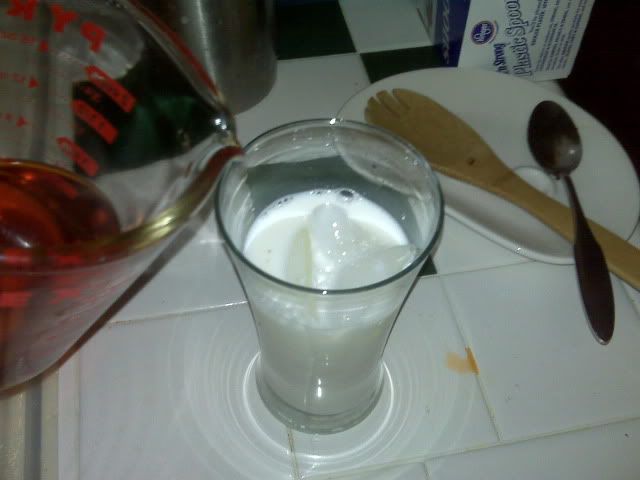 To serve pour 3 oz over a glass with ice and milk. Oh by the way, this tea has a lot of caffeine. If you want to stay up this will do it.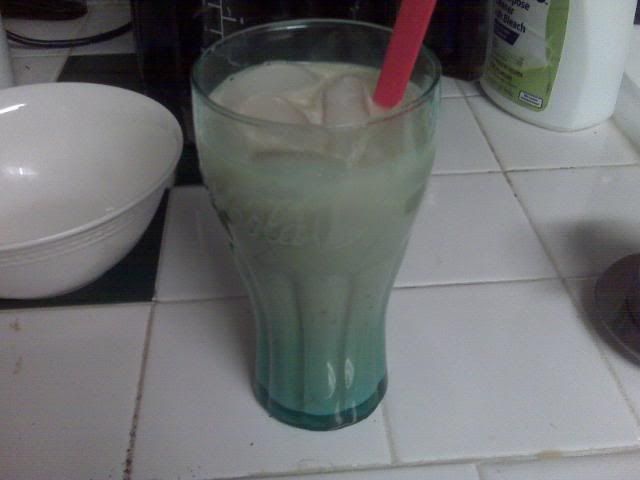 Vietnamese Coffee is another unusual drink. It's a sweetened espresso in my opinion. I use regular coffee, but authentic Vietnamese coffee uses chicory flavored coffee.
Using this neat little coffee press,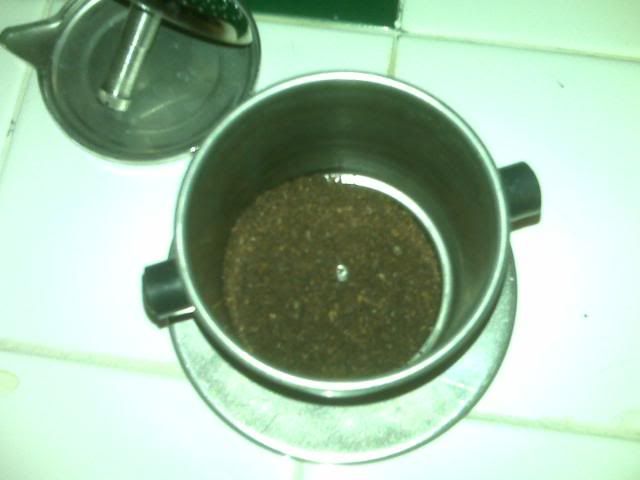 scoop out 1 Tbs coffee,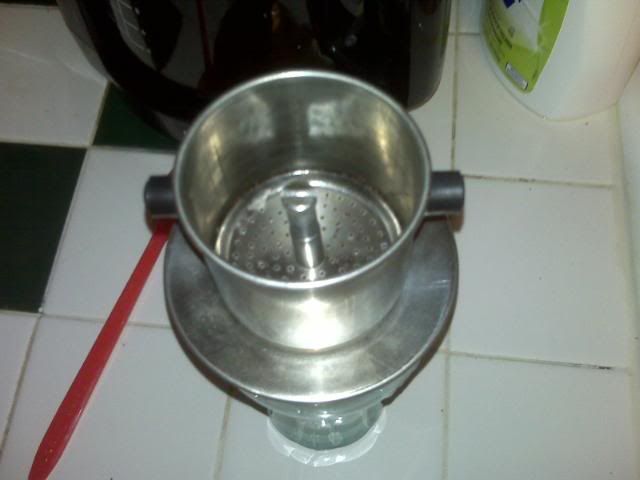 and screw on press. The press has a screw to adjust the flow of coffee.
Place the press over a tall glass filled with 1-2 oz sweetened condensed milk over ice,
and pour hot water to top of press, place lid on and watch.
When the coffee has finished dripping,
remove the press, and stir glass.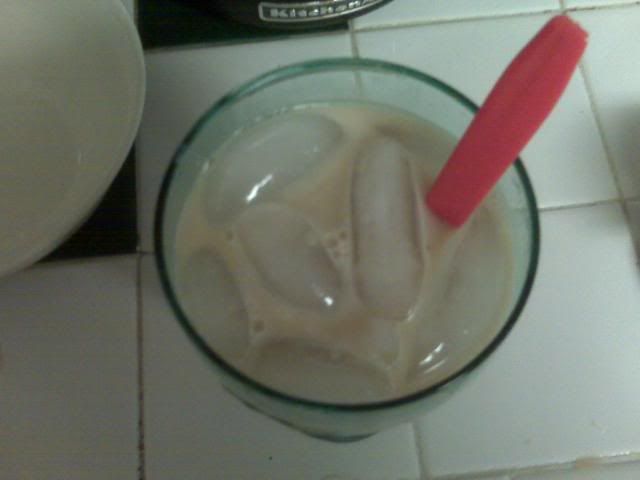 Enjoy the caffeine rush.