Sometimes even if it is hot, I still turn on the oven. One of the reasons, well I have to clean out the fridge. Nothing is better than a quiche or a frittata. I can pass most any vegetable past my kid as long as there is plenty of cheese in the quiche. I use whatever meat I have too, but usually it's bacon. Hey we always have bacon in this house.
Parbake a piecrust, homemade or Pilsbury.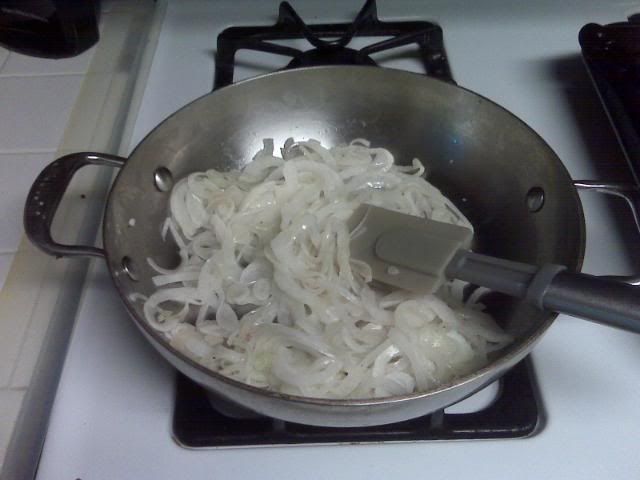 saute thinly sliced onions one low heat with 1 tablespoon butter and a pinch of salt.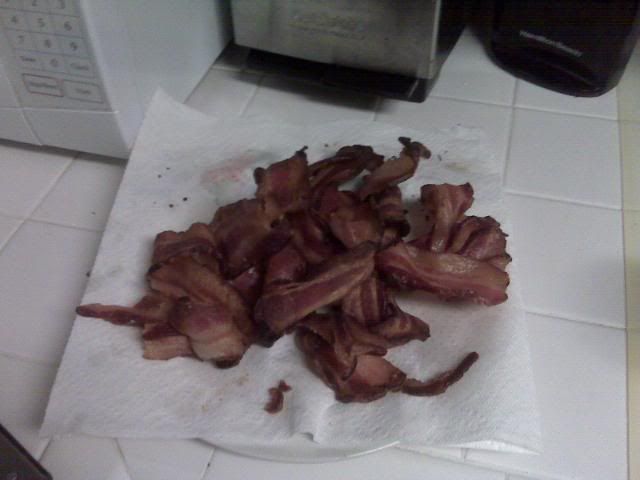 Nothing tastes as good as bacon.
Don't forget to chop the bacon, we gotta be fair in the bacon portions.
Mix together 1 cup of milk, 3 eggs, salt and pepper. That's your custard.
Whatever green veggie you got. This is chopped broccoli Layer the pie crust with caramelized onions, vegetable, bacon and cheese, then carefully pour egg custard over the whole thing.
Now this is ready to go in the oven at 350 for 50 min.