I was trying to find something that was simple and filling and ran across
this recipe
on Simply Recipes. This looked good, something different and tasty, and a bit of a warm weather reminder in the freezing cold. The ingredients were fairly inexpensive and made enough to serve 12. That's two meals in this house.
(more after the break)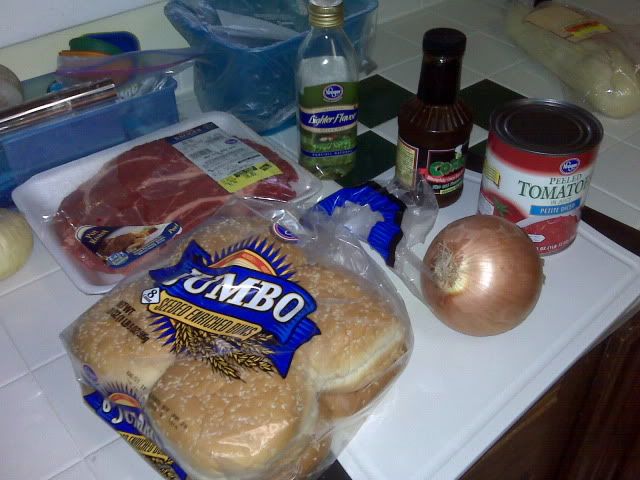 I love onions, the scent means dinner is on the way!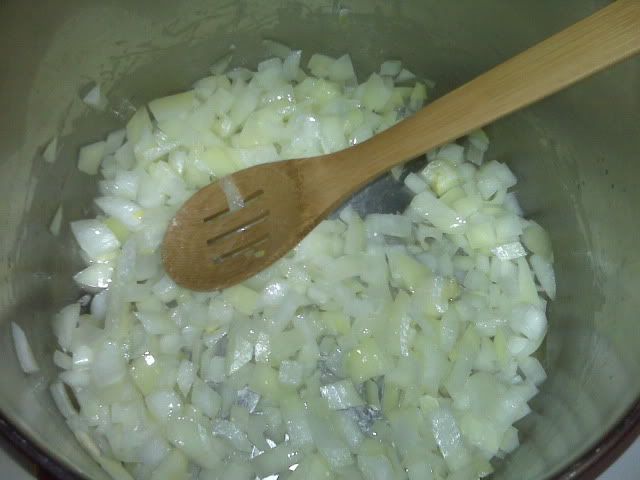 After the onions are sauteed, add the tomatoes and bbq sauce. I happened to have a jar of Corky's bbq sauce in the fridge. This brand is from a restaurant in Memphis, TN.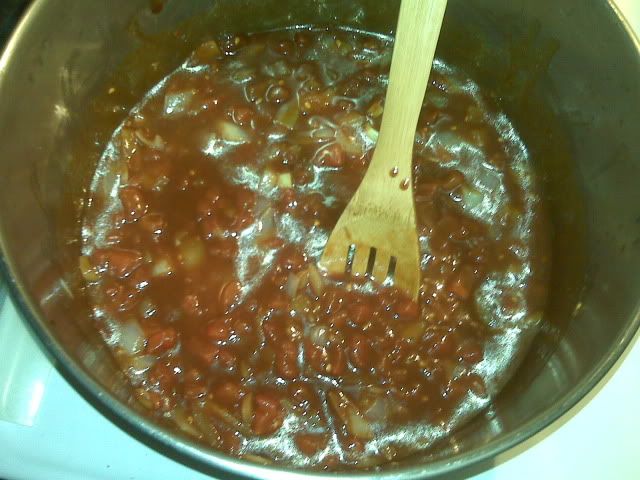 After the sauce has simmered, it's time to add the beef.
Honestly, there is a slab of beef in there!
I pulled out the beef after a 3 hour simmer, and took my Global and tongs to the mass of meat. I did toss the tendon and extra fat bits into the dog bowl. Knowing my son he's not gonna touch his dinner if he saw that.
After the sauce was simmered again and had reduced to a thicker consistency, I added the shredded beef back into the pot to warm it up.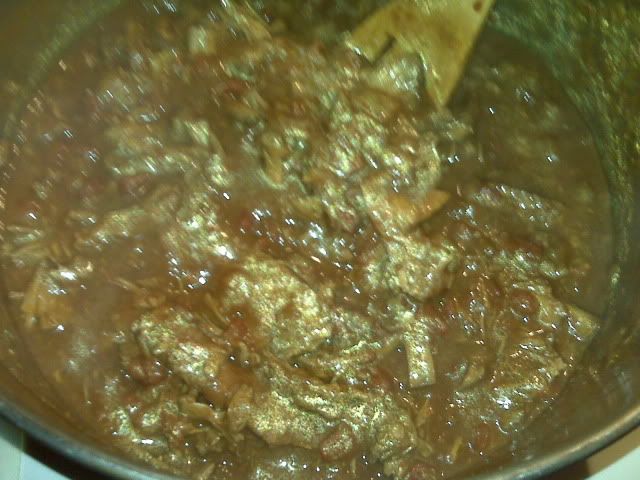 This is the finished product.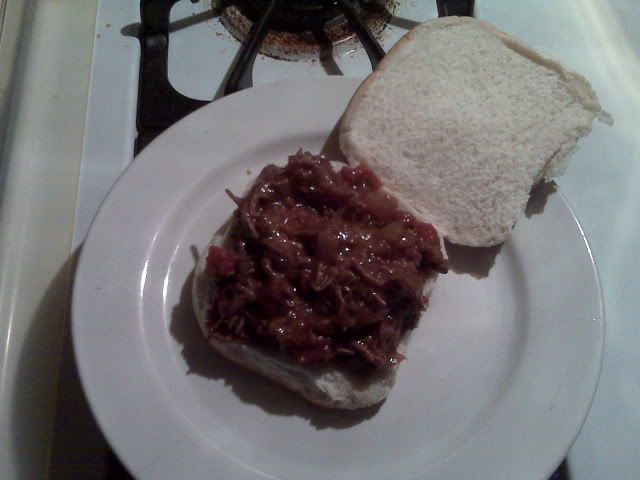 This is best served with seasoned corn, a salad, or coleslaw.